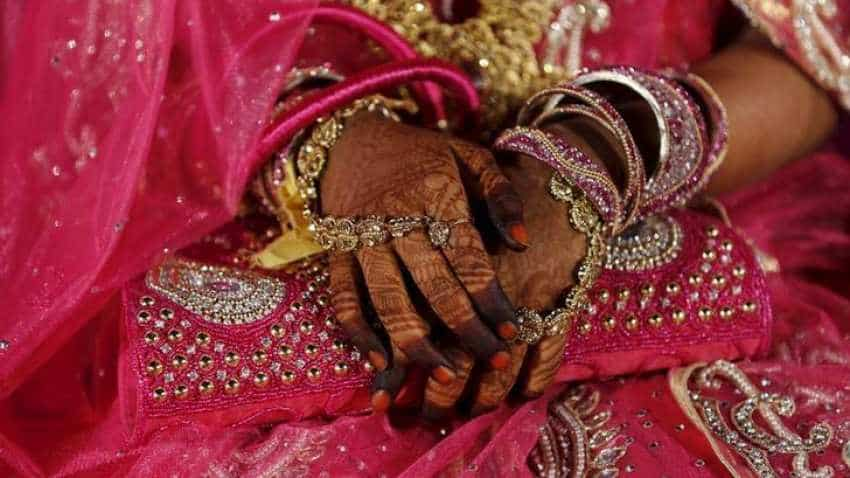 Indian weddings have been a grand affair since time immemorial because it's an amalgamation of culture, tradition and families, and thus people often dream of making their wedding day the greatest day of their lives. However, as we all know, it can turn out to quickly become quite expensive.
Speaking on the rising expenses during wedding Ketan Patel- CEO, CASHe said, "Indians have a tendency to save up for their wedding, but despite best efforts, we find ourselves looking at loan options to finance them. Taking a personal loan for a wedding, however, can turn out to be quite useful due to the immediate funds that can be a blessing in emergency situations, rather than exhausting your savings." He said that people are not hesitant in opting for marriage loan to organise a big fat wedding and make this day a memorable event for both host and the visitors.
However, there are some points that one must keep in mind while opting for the marriage loan. Ketan Patel- CEO, CASHe finds out the top five points that would help marriage loan aspirants:
1] Have savings kept aside: Instead of completely depending on the loan for the marriage it is advisable to have some savings or investments kept aside. This will reduce the load of EMIs on the loan aspirant;
2] Have a budget: keeping track of expenditures is a good way to ensure you don't go overboard;
3] Shop for better rates: Start looking for the weddings essentials like jewelry and outfits early on so that you get the best deal through sales and discounts, and research for the best price;
4] Money loan: If privacy is important to you while taking a loan, this is your best option. You can get a cash loan from quick loan apps which provides a loan with minimal documentation. Without having to visit any physical brand or bank – the entire process can be done online in the comfort of your home. One can take a loan starting from INR 10,000 to INR 2 lakh. Even the cash loan duration with such loans is short starting from 15, 30, 90 and 180 days. The interest rates are quite low, which works best in emergency situations. The repayment process is quite smooth and hassle-free with quick loan apps.
5] Choose the lender carefully: Multiple options can be overwhelming and thus it's best to go through research and know their pros and cons. Anyone who is a salaried employee can get a personal loan from the quick loan apps. As long as you are between 23 years to 58 years old and possess all the required documents you can get a cash loan online.
Ketan Patel- CEO, CASHe says, "It is best to treat taking a personal loan as the last resort, only after evaluating your other options. Everyone wants their wedding day to be the most important day of their life, but it is imperative to also not spend carelessly."
Hence, before availing a marriage loan, read all the terms and conditions carefully and compare interest rates. Assess the EMIs and whether you will be able to manage to pay it on time once you get the loan.
["source=zeebiz"]